The Six Parishes of the Saxon Shore Benefice
"The United Benefice of Hunstanton St. Mary with Ringstead Parva St. Andrew,
Holme-next-the-Sea St. Mary the Virgin and Thornham All Saints,
with Brancaster St. Mary the Virgin, with Burnham Deepdale St. Mary
and Titchwell St. Mary, with Choseley",
which is the official name of this Benefice, is rather a mouthful and so the name
"The Saxon Shore Benefice"
was chosen for these churches on the north west Norfolk coast.
Our Rector
Contact details:
Rev. Susan Bowden-Pickstock
The Rectory,
Broad Lane,
Brancaster
PE31 8AU

Tel: 01485 211180
Email: rector@saxonshorebenefice.co.uk
The Revd Susan Bowden-Pickstock is the Rector of the Saxon Shore Benefice of six Churches here on the north Norfolk Coast.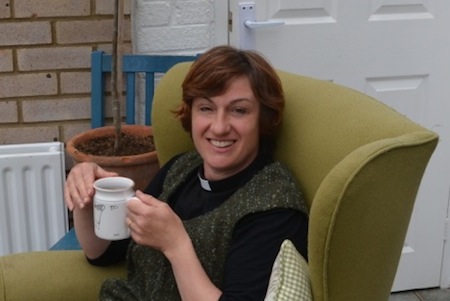 She is an ordained Pioneer Minister in the Anglican Church. This is a relatively new type of training which combines traditional theological training with an emphasis on relating to our current culture and helping church and community to meet. Susan grew up in rural villages in East Anglia, and has been a person of strong faith sinc small child:


'I remember a conversation under cherry blossom when I was about 5 when it all made
sense in my head that God was there, and I was loved, and that was that.'

Her previous working life includes ten years as a Registered General Nurse: journeying from Guys Hospital in London, to Papworth, Newmarket, Addenbrookes, and finishing as a GP Practice Nurse in Cambridge. She then worked for fifteen years within the BBC in local radio as a 'Faith and Ethics Producer.'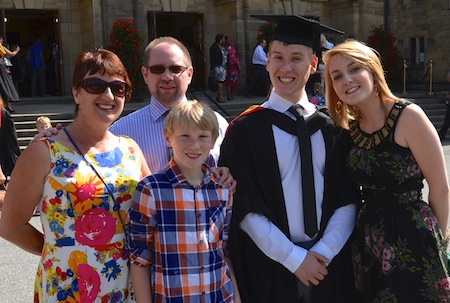 Susan is married to Philip and they have four children at various stages of secondary, university education and employment: careers are currently being formed as a chef, in psychology, in medicine, and in any and all water sports and computer games…. Family life has been the greatest joy, in all its wonder, muddle and chaos.



She has always taken Iranaeus seriously when he said 'The glory of God is a human being fully alive.' and cannot resist the challenge to explore a new dimension of living. She therefore also has RHS qualifications in general horticulture, as well as an honours degree in Literature and Religious Studies. Her childhood dream to be an author was fulfilled in writing a book on horticulture and spirituality called 'Quiet Gardens: the Roots of Faith?' and hopes one day to write more.

She has taken a few random opportunities in life including exercising racehorses at Newmarket,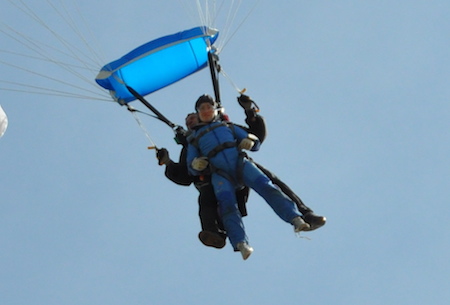 sailing on a tall ship out of Stockholm, spending time with monks in Rome, travelling with the family to Australia, Canada, Scandinavia and Italy and gaining (with a team of others) a Chelsea silver-gilt medal.

Susan enjoys almost anything but particularly, cooking and eating, gardening, hill climbing, horse-riding, cycling, swimming, reading, cinema, theatre, and photography.






She would like to own a giraffe (but only on a plot of land big enough, of course!).




H.M. Queen Elizabeth II - thoughts from our Rector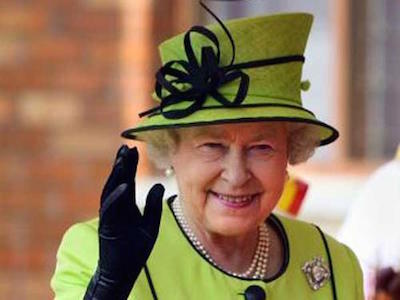 I was watching, as I am sure many of you did this week, the Queen as she celebrated her day of being the longest reigning monarch.

Our Queen has never been one for making a fuss. She very definitely comes from the generation of quietly getting on with the business, which for her has always been the duty of running the country.

The same evening I saw a documentary which compared our Queen Elizabeth with her great grandmother Queen Victoria.

It struck me, as I took a service the next day, that we, as people of faith have also been charged with a high calling.

But I say to you that listen, Love your enemies, do good to those who hate you. Be merciful, just as your Father is merciful. Jesus says. Do not judge, and you will not be judged; do not condemn, and you will not be condemned. Forgive, and you will be forgiven.

And the apostle Paul in the book of Colossians outlines in more detail exactly what this loving others should involve:

As God's chosen ones, holy and beloved, clothe yourselves with compassion, kindness, humility, meekness, and patience. Bear with one another.

As the Queen was decked in royal robes for her coronation so we must be clothed in the qualities of love. Very distinctive clothes we must deliberately put on and continue to wear: compassion, kindness, humility, meekness, and patience.

These are the qualities which we must be marked out by, these are what people should be able to recognise us by. And, Jesus says, recognise us in all situations, to all people.

These are our high calling, not easy, not straight- forward. We must be kind, humble, compassionate, meek and patient to those we find it easy to do so, and particularly to those, or in those situations where we do not find it easy.

The Queen does not pick and choose to whom she goes, all her people are her people and she has been dutiful and 'worn' the royal robes of duty throughout years of good, as well as very difficult personal years. It was good to see the queen held up as a shining example of someone who holds their personal faith high and seriously.

She has been an example to us of our own royal calling, may we put on our own royal robes and serve the High King of Heaven.

Susan Bowden-Pickstock, Rector of the Saxon Shore Benefice



Our Curate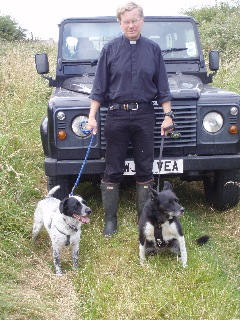 The Rev. James Monro is curate of the parishes of the Saxon Shore Benefice. He took up his post in July 2012 when he returned to Norfolk from Street in Somerset.
Contact details:
Rev. James Monro
Manor Cottage,
Church Place,
Docking
PE31 8LW

Tel: 01485 518342
Email: curate@saxonshorebenefice.co.uk
A message from the Curate, Rev. James Monro
After a busy month of church events in our benefice, I feel very like the White Rabbit in Lewis Carroll's Alice in Wonderland who rushed through life as fast as he could saying, "Oh dear! Oh dear! I shall be too late!" (Other, perhaps more familiar wording originated from the scriptwriters of the Disney Corporation).

However the rabbit touched on the profound when Alice asked him, "How long is forever?" with his reply, "Sometimes, just one second".

If we take time out from the constant hurry of our lives and quiet ourselves, it is possible to seek the presence of God and glimpse something of his eternity even within a short span of time - though a single second might not be quite long enough. The Bible speaks of this in the Psalms where we read, "On God alone my soul in silence waits" (Psalm 62:1).

People who are always in a hurry or never let someone else get a word in edgeways are very off-putting. In our rushing, if we do finally get round to a hurried prayer, all we do is speak at God, and never stop to listen. How frustrating for him that must be. It is good to learn the art of stillness, the art of being silent before God in prayer. But it's not easy. Quiet and silence are things that we both fear and crave both at the same time.

To explore being still before God, I am planning a Morning of Guided Silence in Titchwell church from 10 am to 1 pm on Saturday 26th September. It is often easier to find God in the silence of one's heart when in the company of others, and the church at Titchwell is a good location to do this. It has been a place of prayer bringing heaven down to earth for over a thousand years. The session will be divided into manageable periods interspersed with readings from the scriptures and Christian spiritual masters.

Do take time out to come along. We are all beginners along this way.

James Monro, Curate Saxon Shore Benefice.



| | |
| --- | --- |
| | |