The Six Parishes of the Saxon Shore Benefice
"The United Benefice of Hunstanton St. Mary with Ringstead Parva St. Andrew,
Holme-next-the-Sea St. Mary the Virgin and Thornham All Saints,
with Brancaster St. Mary the Virgin, with Burnham Deepdale St. Mary
and Titchwell St. Mary, with Choseley",
which is the official name of this Benefice, is rather a mouthful and so the name
"The Saxon Shore Benefice"
was chosen for these churches on the north west Norfolk coast.
Our Rector
Contact details:
Rev. Susan Bowden-Pickstock
The Rectory,
Broad Lane,
Brancaster
PE31 8AU

Tel: 01485 211180
Email: rector@saxonshorebenefice.co.uk
The Revd Susan Bowden-Pickstock is the Rector of the Saxon Shore Benefice of six Churches here on the north Norfolk Coast.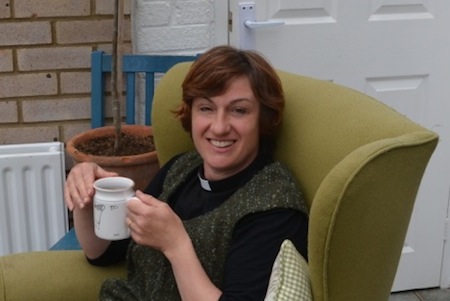 She is an ordained Pioneer Minister in the Anglican Church. This is a relatively new type of training which combines traditional theological training with an emphasis on relating to our current culture and helping church and community to meet. Susan grew up in rural villages in East Anglia, and has been a person of strong faith sinc small child:


'I remember a conversation under cherry blossom when I was about 5 when it all made
sense in my head that God was there, and I was loved, and that was that.'

Her previous working life includes ten years as a Registered General Nurse: journeying from Guys Hospital in London, to Papworth, Newmarket, Addenbrookes, and finishing as a GP Practice Nurse in Cambridge. She then worked for fifteen years within the BBC in local radio as a 'Faith and Ethics Producer.'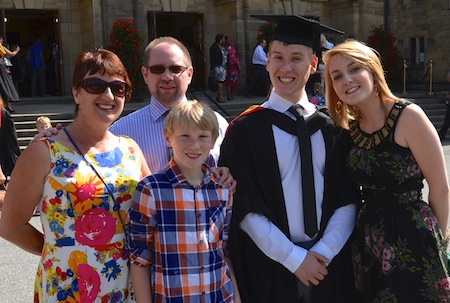 Susan is married to Philip and they have four children at various stages of secondary, university education and employment: careers are currently being formed as a chef, in psychology, in medicine, and in any and all water sports and computer games…. Family life has been the greatest joy, in all its wonder, muddle and chaos.



She has always taken Iranaeus seriously when he said 'The glory of God is a human being fully alive.' and cannot resist the challenge to explore a new dimension of living. She therefore also has RHS qualifications in general horticulture, as well as an honours degree in Literature and Religious Studies. Her childhood dream to be an author was fulfilled in writing a book on horticulture and spirituality called 'Quiet Gardens: the Roots of Faith?' and hopes one day to write more.

She has taken a few random opportunities in life including exercising racehorses at Newmarket,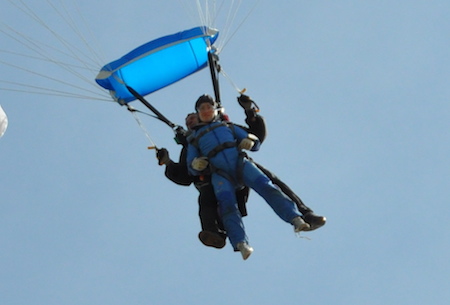 sailing on a tall ship out of Stockholm, spending time with monks in Rome, travelling with the family to Australia, Canada, Scandinavia and Italy and gaining (with a team of others) a Chelsea silver-gilt medal.

Susan enjoys almost anything but particularly, cooking and eating, gardening, hill climbing, horse-riding, cycling, swimming, reading, cinema, theatre, and photography.






She would like to own a giraffe (but only on a plot of land big enough, of course!).




A note from the Rector, Rev. Susan Bowden-Pickstock
Being engaged...
There are many pleasures of the role of Rector. One is hearing the news of relationships being cemented. Couples who have just become engaged email me eagerly, asking about the possibility of being married here.

Another huge privilege is going into primary schools. The children are so keen to let you know their thoughts and ideas and imaginings, we would also say that they are 'engaged'. Being engaged with something is a good thing overall. It means there is a relationship between yourself and the object or subject of your attention. You are at least for a time captivated, enthralled, interested, fascinated...

It has been humbling and a great delight here in this part of the world to realise that people are engaged with their local churches. It was emphasised at my interview that the villages here have on average a 50% second home population. It was easy at that point to see them all as ghost towns, with little future in front of them. However, it is quite the reverse, because an actively engaged second home ownership population are quite a different thing. Over time these people take interest in the communities, get to know local people, take part in community activities, and either go or visit or even give to the local church. I am very grateful for your interest and enthusiasm.

However, I would offer everyone the chance to engage with the churches in each village of the Saxon Shore in a particular way. We would love as many of you as wish to, to put your names on the church electoral roll. Each year at around this time the electoral rolls are revised and names added or taken away. It means you are identifying yourselves as 'Church of England" in terms of your faith allegiance. It means that you would need to come to church at least three times a year, perhaps at Easter, Pentecost and Christmas. And for our Diocese of Norwich it means that boosted numbers on electoral rolls mean more funding for the churches in this county, which is always a good thing! For our regular visitors it is perfectly legal to be on the electoral roll of both your home church where you are resident, and your second-home church.

We welcome your engagement, should you wish to. Please get in touch with the churchwarden of your church and they will pass you on to our electoral roll officer for each village.

With thanks :) Susan (Rector)

Our Curate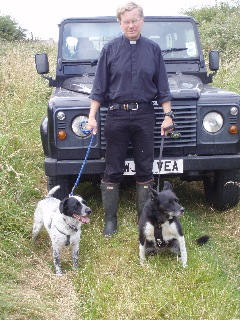 The Rev. James Monro is curate of the parishes of the Saxon Shore Benefice. He took up his post in July 2012 when he returned to Norfolk from Street in Somerset.
Contact details:
Rev. James Monro
Manor Cottage,
Church Place,
Docking
PE31 8LW

Tel: 01485 518342
Email: curate@saxonshorebenefice.co.uk