The Six Parishes of the Saxon Shore Benefice
"The United Benefice of Hunstanton St. Mary with Ringstead Parva St. Andrew,
Holme-next-the-Sea St. Mary the Virgin and Thornham All Saints,
with Brancaster St. Mary the Virgin, with Burnham Deepdale St. Mary
and Titchwell St. Mary, with Choseley",
which is the official name of this Benefice, is rather a mouthful and so the name
"The Saxon Shore Benefice"
was chosen for these churches on the north west Norfolk coast.
Our Rector
Contact details:
Rev. Susan Bowden-Pickstock
The Rectory,
Broad Lane,
Brancaster
PE31 8AU

Tel: 01485 211180
Email: rector@saxonshorebenefice.co.uk
The Revd Susan Bowden-Pickstock is the Rector of the Saxon Shore Benefice of six Churches here on the north Norfolk Coast.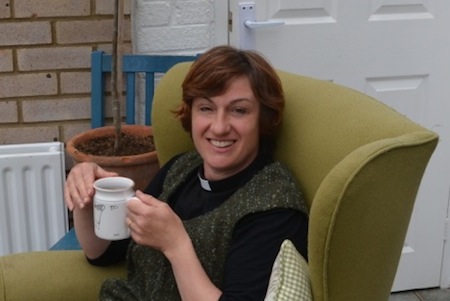 She is an ordained Pioneer Minister in the Anglican Church. This is a relatively new type of training which combines traditional theological training with an emphasis on relating to our current culture and helping church and community to meet. Susan grew up in rural villages in East Anglia, and has been a person of strong faith sinc small child:


'I remember a conversation under cherry blossom when I was about 5 when it all made
sense in my head that God was there, and I was loved, and that was that.'

Her previous working life includes ten years as a Registered General Nurse: journeying from Guys Hospital in London, to Papworth, Newmarket, Addenbrookes, and finishing as a GP Practice Nurse in Cambridge. She then worked for fifteen years within the BBC in local radio as a 'Faith and Ethics Producer.'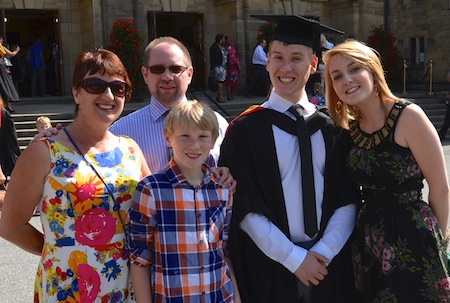 Susan is married to Philip and they have four children at various stages of secondary, university education and employment: careers are currently being formed as a chef, in psychology, in medicine, and in any and all water sports and computer games…. Family life has been the greatest joy, in all its wonder, muddle and chaos.



She has always taken Iranaeus seriously when he said 'The glory of God is a human being fully alive.' and cannot resist the challenge to explore a new dimension of living. She therefore also has RHS qualifications in general horticulture, as well as an honours degree in Literature and Religious Studies. Her childhood dream to be an author was fulfilled in writing a book on horticulture and spirituality called 'Quiet Gardens: the Roots of Faith?' and hopes one day to write more.

She has taken a few random opportunities in life including exercising racehorses at Newmarket,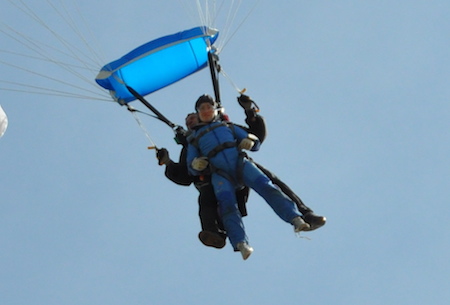 sailing on a tall ship out of Stockholm, spending time with monks in Rome, travelling with the family to Australia, Canada, Scandinavia and Italy and gaining (with a team of others) a Chelsea silver-gilt medal.

Susan enjoys almost anything but particularly, cooking and eating, gardening, hill climbing, horse-riding, cycling, swimming, reading, cinema, theatre, and photography.






She would like to own a giraffe (but only on a plot of land big enough, of course!).




A message from our Rector
Welcome to February, currently the month of snowdrops and daffodils, and still high winds and showers. I am enjoying the mildish weather in the garden, it means I can catch up with all the clearing away and pruning jobs that perhaps should have been tackled in the late Autumn, but somehow didn't. At least February flowers bring hope of new life and a sense of the seasons unfurling.

There has been talk recently by the Archbishop of Canterbury of standardising the date of Easter. The idea is that eventually we will have one weekend which will be Easter weekend. Certainly a changing Easter date keeps us all on our toes, and maybe having it fixed will be easier? There are arguments for and against, all I do know is that this year easter his early and therefore my first job after Christmas, while we are still in the season of Epiphany and camel hooves are ringing in my ears, is to prepare the activities for Lent! It is a little confusing trying to live in one season, whilst preparing the next, but I am please to say it is all done now, with at least a week to spare…phew!

Lent is that season of six weeks which leads us up to Easter. It is traditionally a time in the church of solemn preparation for the greatest festival. it is a time where traditionally we go without something, historically this was related to food. In more modern times we have sometimes challenged the need to be so solemn, or to be so hung up on giving things up. A lot of very positive 'giving' schemes have been introduced for Christians to do as an alternative practice.

I think for now, however, I find myself appreciating again the wisdom of the giving up. I cannot deny that in the face of the rest of the world I live a very advantaged life. Someone said to me a couple of years ago in a session on church finance, that if we own a car we are in the top 8% of the worlds wealthy. I was surprised, I may have put myself in the top 30% of the worlds wealthy, or even further down than that, but, no, apparently I am a lot richer than I realised!

There is a lot in the bible about money and how we use it. Jesus spoke about it many times, and let's face it, how we live our lives is entirely dependent on how much money we either have, or we borrow.

So if I am actually very well off, why is it good for me to give something up?
Why did the ancient spiritual Fathers and Mothers go all out in this way and ask their disciples to do it?
Why were the monks so self-denying in Lent?
Well, I think there is a dynamic that operates underneath the surface when it comes to ourselves and our stuff. It is interesting that in the Ten Commandments there are two commandments directly related to our stuff: 'do not steal' and 'do not covet.' The Ten Commandments are there to counteract our natural but socially and theologically unhelpful desires. The Ten Commandments deal with the dynamics of what goes on in our heads and hearts in the process of living as physical beings in a physical world.

It is very easy to become attached to stuff, whether it be money, or possessions of various sorts. This is the dynamic that is there, an odd sort of binding process, that attaches us to the idea of stuff. You too have probably heard of compulsive shoppers, people who have to go and buy,m and often get home and don;t even open the bags of good they have bought. what is going on there? To be a collector can be a fun pastime, but it can also become an obsession, and that is less healthy.

So Lent gives us a chance to practice loosening the ties, just for a period. Perhaps to test and see how strong the ties have become?

The traditional Lent practice is not to go and live in a tent instead of a house (like the Jews do in Succoth); not to give extra money regularly (and the Muslims give to the poor regularly and ideally whenever they have opportunity as part of their spiritual practice) but to give up an element of food.

This is even more interesting in our culture of surplus and over-consumption. Can I give up something that I normally eat? Can I go without something that feeds and nourishes me, or gives me edible pleasure? Surely this is where the proof of the pudding is not in the eating, but in the 'not-eating'?

How strong have the ties of consuming food become to me? How difficult is it for me to give up something I enjoy eating?

I confess that I find it quite difficult actually. Every Lent I do give up an element of food, because it has never yet become easy, and therefore I assume I still have things to learn here! Last year I didn't eat meat. This year I am only going to drink tap water and black coffee.

I wonder what you are thinking of doing to mark Lent in some way?

In last months newsletters I challenged you to do something different. We have various possibilities here in the Churches of the Saxon Shore.

Every Tuesday lunchtime there will be a soup and bread lunch as part of our 'Lent: Looking Outwards' series. If you would like to do some good by encouraging a person from a charitable cause, and then perhaps give some money to that cause, then please come along to one of these lunches. They are not religious as such, (although they are deeply what religions is about at it's best) so you don't have to be a churchgoer to come along.

Every Tuesday from the 16th Feb 13.00-14.30 in one of our village halls. £1 for the launch and a collection for the cause of the week.

16th Feb Dementia care and help through music. Thornham Village Hall.
23rd Feb Nepal after the earthquake,and work with lepers. Old Hunstanton Social Club.
1st Mar The Matthew Project helping people with addiction in Norfolk. Brancaster Simms Reeve
8th Mar Tapping House, an update. Brancaster Staithe Village Hall.
15th Mar Bishops Jonathan's Lent appeal building a school in Papua New Guinea. Holme Village Hall.

Friday 19th and 26th February and 11th and 18th March we are holding 'Lent Quiet', 45 minutes of music, silence and thoughts in Titchwell Church. 50p towards church costs.

On Sunday evenings the deanery Lent services will be held around the churches of the deanery mostly at 18.00 hrs except the first on the 14th febraury at Brancaster Church for traditional Evensong with a choir and tea to follow.

During Holy Week there will be a service on each day of the week in each of the Saxon Shore Churches culminating with a pilgrimage walk from Titchwell to Burnham Deepdale on Good Friday stopping at Titchwell, brancaster and Deepdale churches for a short service en route.

On Easter Saturday come to join us for a short service at St Mary's Burnham Deepdale called: From Darkness to Light followed by a bonfire in the churchyard and refreshments.

Susan Bowden-Pickstock, Rector of the Saxon Shore Benefice



Our Curate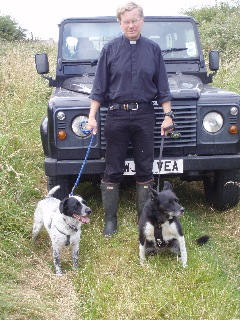 The Rev. James Monro is curate of the parishes of the Saxon Shore Benefice. He took up his post in July 2012 when he returned to Norfolk from Street in Somerset.
Contact details:
Rev. James Monro
Manor Cottage,
Church Place,
Docking
PE31 8LW

Tel: 01485 518342
Email: curate@saxonshorebenefice.co.uk