News, Reports and Photos of Events
in the Saxon Shore Benefice
Benefice Calendar of Events
Click here to view the Benefice Calendar and see what's going on!

Also, please click here for the Services calendar in all the chuches of the Benefice.


News and Forthcoming Special events
Brancaster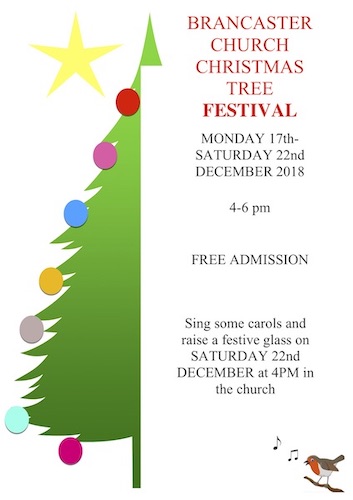 Burnham Deepdale
Search for Family Members

The PCC of St. Mary's church at Burnham Deepdale need to trace the families of people buried in 4 graves in Deepdale churchyard. The graves are those of:

Albert Edward Thompson 1888-1979
Richard Thompson d November 7th 1962
Hannah Sarah wife of William King 1891
Eleanor Emily West d June 12th 1915 aged 28

If you can supply any information about these 4 people, it would be extremely helpful. Please contact Verily Borthwick cw1deepdale@saxonshorebenefice.co.uk

Thank you.


Books in the Porch and Plant Stall at the gate

Thank you to everyone who has donated items for these two fund-raisers. We have had the best year ever and have raised well over £500 from each. The books will be removed at the end of October to dry storage - please don't bring any more until the spring. Likewise the plant stall has closed down but if you would like to pot up plants over the autumn and winter, we would love to have them in the Easter holidays.

Deepdale and Brancaster Staithe Tennis Club

We have had a wonderful summer of tennis and it's not over yet!

Our term time tennis coaching sessions will resume on Wednesdays after school in October because our coach, Becky, is currently away on holiday. The following dates will apply:

October 4th; 11th; 18th from 3.45-4.45pm for 4-8 year olds and 5pm - 6pm for 9 years and older. Our coaching season will finish on Wednesday 25th October when we will have morning sessions from 11am-12 noon for the younger children and 12 noon - 1pm for the older ones. New children are always welcome. Please contact Verily by email verily@deepdalefarm.co.uk to book in. Fees for members are £2 per session; non members £5.

Monday morning coaching with Becky for improvers, both ladies and gentlemen, will resume on 4th October from 9.30-10.30am. Fees are £2.50 per session for members and £6 per session for non-members. Contact Verily to book in.

The courts will remain open over the autumn and winter so do make use of them when the weather is fine. Court fees for visitors are £5 per hour. Members play for free and are able to book a court for an hour per day via clubspark.lta.org.uk/DBSTennisClub. Enjoy your tennis, Verily Borthwick

Regular events
Bell ringing at St. Mary's, Holme-next-the-Sea

There is usually ringing before each service starting 30 minutes before the service commences. Also there is a regular practice every Tuesday between 2 p.m. and 4 p.m. where all ringers are most welcome.
For full details check out Ringing times at St. Mary's, Holme-next-the-Sea

For more information regarding forthcoming events in the Saxon Shore Benefice please check out the Norfolk Link Magazine online.